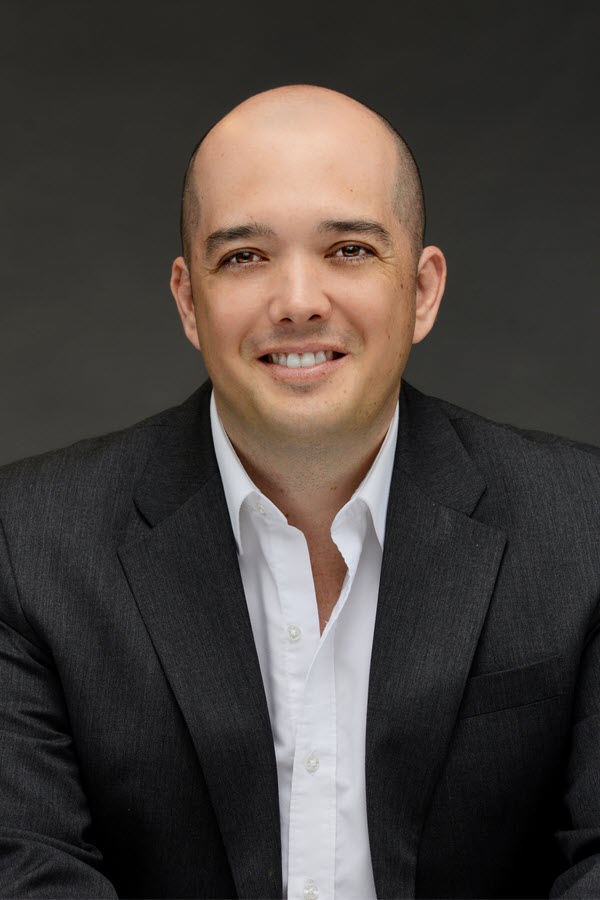 Laredo, TX (March 7, 2022) — PrimeLending, a PlainsCapital Company, is excited to announce its latest mortgage affiliated business partnership, ARIVA Mortgage Services, LLC (NMLS: 2309951). Under the leadership of Alex Bernal, Vice President-Managing Director, ARIVA Mortgage will serve the mortgage needs of consumers in various South Texas markets.
"I'm very honored and grateful to be a part of this growing organization and to lead our team. I look forward to helping our customers get the best option available to fulfill their homeownership goals in a timely manner," says Bernal.
Alex, an experienced bilingual loan expert, brings over 15 years of mortgage industry experience to ARIVA Mortgage. He is eager to begin building a high-power team of loan professionals that will help make the home loan experience positive and memorable for aspiring home buyers.
Mike Matthews, Senior Vice President, PrimeLending Ventures Management, LLC says, "Alex's mortgage acumen and professionalism are to the next level and I'm confident he and his team will provide customers with an extraordinary home buying experience. We are thrilled to have someone with his prowess and experience to guide the ARIVA Mortgage team."
"Not only does ARIVA Homes provide beautifully designed, high quality homes for a reasonable price, but now, because of our affiliation with PrimeLending, ARIVA Mortgage gives us the opportunity to facilitate the mortgage experience, not only for ARIVA Homes' customers, but anyone looking to obtain a mortgage. We are always looking for ways to help get our customers in a brand-new home, and with the lending power of ARIVA Mortgage, we're taking another step in the right direction," says Ross Khaledi, Chief Executive Officer of ARIVA Ltd.
ARIVA Mortgage is currently hiring seasoned loan professionals to help clients achieve their homeownership goals. Contact us today to learn how you can join this talented team of home loan experts.
ARIVA Mortgage is headquartered out of Laredo, Texas and is a residential mortgage originator offering a wide range of mortgage products for both homebuyers and refinance customers. At ARIVA Mortgage, we help our clients land their dream home by providing the knowledge, support, and hassle-free mortgage process they deserve.
About ARIVA Mortgage Services, LLC
ARIVA Mortgage Services, LLC offers a comprehensive range of home loan solutions in the Texas market area. PrimeLending Ventures Management, LLC, owns a 50.01% interest in ARIVA Mortgage Services, LLC, and a 49.99% minority interest is owned by ARIVA Homes. PrimeLending Ventures Management, LLC is a wholly owned subsidiary of PrimeLending, a PlainsCapital Company (PrimeLending) (NMLS: 13649). ARIVA Mortgage Services, LLC (DBA: ARIVA Mortgage) is a member of the Hilltop Holdings Inc. (NYSE:HTH) family of companies.
About ARIVA Homes
ARIVA Homes is a family-owned company with over 20 years of experience in residential development and home building. Throughout the years, helping families fulfill their dream of homeownership has been the main priority. ARIVA Homes currently builds homes in South Texas and Florida. ARIVA Homes is committed to providing quality construction work that encourages new ideas, innovations, and growth.
© 2022 ARIVA Mortgage Services, LLCSM (d/b/a ARIVA Mortgage) (NMLS: 2309951 (Link opens in a new tab)). All loans subject to credit approval. Rates and fees subject to change. Equal Housing Lender. ARIVA Mortgage Services, LLC, is a subsidiary of PlainsCapital Bank and is exempt from mortgage banker licensing/registration in Texas and Florida.